Canada Plans To Ban Single-Use Plastics by 2021
Canada joins the growing global movement with a plan to ban single-use plastics damaging the environment.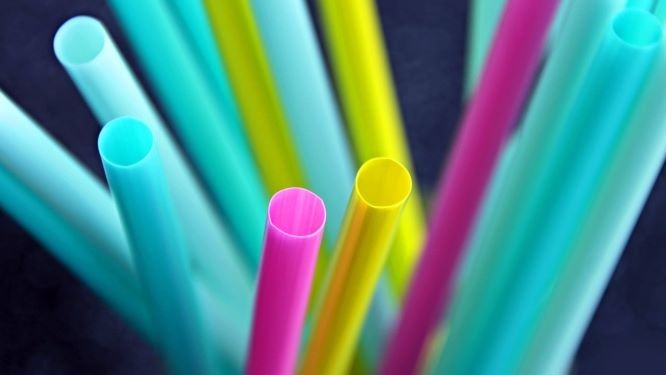 The move by Canada comes as countries and cities across the world have been seeking to ban or phase out the use of plastic products, and plastic bags in particular. In March New York State announced plans for a ban on most types of single-use plastic bags for retail sales after similar bans in California and Hawaii.
"Canadians throw away 3 million tonnes of plastic waste every year. 15 billion plastic bags a year. 57 million straws a day. They end up in our oceans, beaches, parks and streets. And this has to stop. We owe it to our planet, and to our kids." Canadian PM Justin Trudeau said in a statement. Mr. Trudeau noted that Canada threw away 8 billion Canadian dollars' worth of plastic material each year.
According to Environment and Climate Change Canada, the national environmental agency, that includes more than 34 million plastic bags each day. By recycling and reusing plastic, Mr. Trudeau said, the country could reduce pollution, create 42,000 jobs and protect the environment.
The government said it would undertake scientific analysis before determining which plastic products to ban as early as 2021. But Mr. Trudeau said Canada expected to follow the example of the European Union, which voted in March to ban 10 single-use plastics that most often end up in the ocean. These plastics made up 80 percent of marine litter on European beaches, threatening the coastal environment.
Under the implementation of the ban, the following list of single-use plastic items will no longer be available in European Union member states:
Single-use plastic cutlery (forks, knives, spoons and chopsticks)
Single-use plastic plates
Plastic straws
Cotton bud sticks made of plastic
Plastic balloon sticks
Oxo-degradable plastics and food containers and expanded polystyrene cups
The policy also sets new benchmarks that European member states will need to hit when it comes to the content of the plastic they are producing, stating that by 2025, at least 25 percent of plastic bottles will need to be made with recycled material. That number would increase to 90 percent by 2029. Bottle caps will also be required to be attached to their bottles so that they do not get lost and left out of the recycling process. Member states will need to collect 90 per cent of the plastic bottles they use by 2029, and the rules will also require plastic producers to shoulder a greater portion of the cost of cleaning up litter.
The World Economic Forum estimates that 90 percent of the plastic ending up in the oceans comes from 10 major rivers, and that currently there are 50 million tons of plastic in the world's oceans. Environmental experts say plastic bags can take hundreds of years to degrade.
(Visited 168 times, 1 visits today)