As Wind Energy Matures, Earliest Installations To Be Focus Soon
Maharashtra, which was one of the earliest states to try out Wind Energy in the last decade of the 20th century, should be preparing for plan B as those early plants come to the end of their life cycle.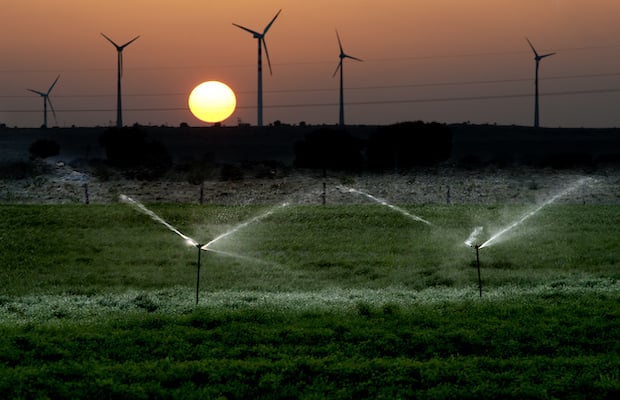 In an order on October 6,  the MERC (Maharashtra Electricity Regulatory Commission) has allowed, with some conditions, a request by MEDA (Maharashtra Energy Development Agency) and MSEDCL on a fresh energy purchase arrangement for their old demonstration wind projects. These projects set up by MEDA had outlived their EPA (Energy Purchase Agreement)  period with MSEDCL last year, and now stand to earn revenues on the basis of MOU's with the state discom.
The Commission accorded approval to proposed power procurement arrangement between Maharashtra State Electricity Distribution Company Limited and Maharashtra Energy Development Agency from demonstrative projects at Rs.2.25 for Group-1 projects and Rs. 2.52 for Group – II and III projects on long term basis through MoU route till the useful life of the project i.e. 25 years as per provisions of RE Tariff Regulations, 2019. Group 1 projects typically had EPA's for a longer tenure. However, such tariff was made  applicable with prospective effect only after signing of EPA's. Thus energy supplied by these projects from 2019 till date would not be compensated for
The MERC also specified that the Maharashtra Energy Development Agency shall deposit revenue earned from sale of electricity from these Wind Projects during this extended EPA period in separate account and such amount shall be used for O&M related expenses of these projects and balance amount needs to be used for setting up of new demonstration projects . The Wind Power procured from these projects shall be eligible towards fulfilment of Maharashtra State Electricity Distribution Co. Ltd.'s Non-Solar RPO for the respective periods.
The price of Rs 2.52 had been discovered after an earlier plea by MSEDCL where it had requested for extension of PPA's with wind energy projects that had expired. On a request for 500 MW of purchases, it had received a response for only 7 MW on offer, at the said price, which had been accepted by the commission, as it was still lower that the prevailing prices .
The issue of expiring and still functional wind energy projects is likely to assume greater significance in the months and years to come, as similar instances of projects nearing or at the end of their initial contracted PPA's start with greater frequency soon. In states ranging rom Gujarat to Tamil Nadu and Karnataka in particular.  Readers will know that wind energy had a massive head start on solar in India, and thanks to some generous tax benefits and feed in tariffs, the industry has hundreds of installations that are over 15 and 20 years old today. While the larger opportunity off course should be in upgrading the same to a higher capacity, the whole effort promises to be a painful and tortuous process, thanks to the many changes that have happened in the policy environment since. Be it competitive bidding, reconciling fractional ownership of many of these wind energy generators, and even the willingness of the same owners or fresh owners to continue with the same business . In fact, there has been a very strong interest from European players to enter the repowering business here.
We had earlier predicted that solar would finally overtake wind energy in generation capacity this year. The achievement, while a solid achievement for solar, is also a reflection of the relative apathy  wind energy generation, despite its many positives, has been facing in recent years from the government. The recharging of old plants offers a great opportunity to reverse that, but don't count on any urgent steps soon.
(Visited 96 times, 1 visits today)