30 RE Groups Call on EU to Push for a Green Stimulus
As the Coronavirus pandemic has forced governments to go for extraordinary financial measures to combat the disruptions to the economies everywhere, a growing chorus is demanding to use the opportunity well, and ensure sustainable investments into green infrastructure and more.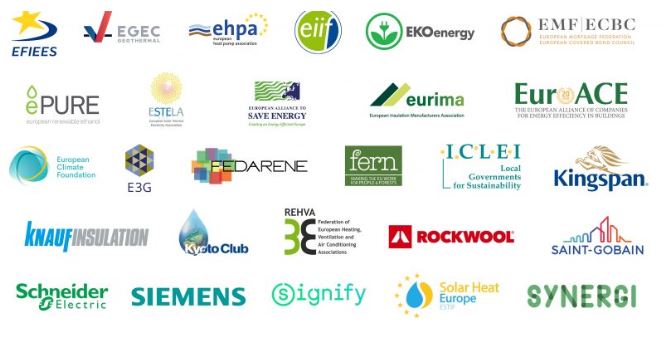 Even as the European Union launches into a massive stimulus plans to fight the economic disruption caused by the Coronavirus disease Covid-19, calls for making this an opportunity to go 'green' have been going stronger. In fact, for many activists, the stimulus is being seen as an opportunity to ram through unilateral changes that multilateral discussions at forums like the COP26 summit have failed to achieve so far. The EU already has a European Green Deal in place, which targets to make Europe the first climate neutral continent by 2050.
The latest is a letter from a group of firms from Europe's renewable energy and energy efficiency value chains across the electricity, heating, cooling, building and transport sectors as well as supportive associations. Some of the notable firms and associations behind this letter include Solar Power Europe, Sandbag, Wind Europe, EuropeOn, Solar Heat Europe, Ocean Energy Europe and many more.
They have called on the EU commission to
● Fully integrate the proposed economic stimulus packages and the European Green Deal (as proposed by the European Council last week).
● Bring forward the necessary investments for rapid recovery.
● Use the stimulus packages to accelerate investments in energy efficiency, renewable heating and cooling, electricity, mobility, zero-carbon buildings, and industrial processes.
● Ensure ongoing supply of clean energy and ongoing investments in energy transition can continue in the current pandemic as essential services.
The grouping claims that such investments are both labour-rich and shovel-ready. The renewable energy, flexibility and energy efficiency solutions industries are now cost-competitive and can sustain local jobs across Europe. With a strong European manufacturing base, Europe can show world-wide industrial leadership.
Even as this industry plea makes its way through the commission's bureaucracy to the leadership, other experts have already been making a case to make this a green stimulus, as many want to call it. Earlier, the Governments of Spain, Denmark, Luxembourg, Austria, Lithuania and Ireland had called on the European Commission to include a 100% renewables scenario as part of the Impact Assessment for the EU Climate law.
Thus, the case for green bonds for instance, as a more acceptable option, as compared to regular debt raising, with a focus on public infrastructure and other green initiatives.
The biggest EU economy,  Germany, which  is considering a 350 billion euros stimulus has already committed to cut greenhouse gas emissions to 55% of 1990 levels by 2030, is already at risk of falling behind,with many seeing this as an opportunity to catch up.
Many other countries, which are committed to tough emission targets by 2050, are similarly under pressure to bring forward those targets, from deadlines like 2050 to 2040 or even earlier.
Almost all the major European economies, from Germany to Italy, Spain, Sweden, Denmark and Britain have some sort of plans to issue green bonds in any case, with Germany the closest to an actual launch in 2020.
With interest rates seemingly in a dead zone and condemned to remain near zero for quite some time yet, the opportunity for green bonds was probably never better, even at a slightly higher rate than regular debt. That is because large swathes of the renewable energy, and broader green economy is much more competitive today, and offers a real return to investors if managed well. With an investment of over a trillion dollars for just solar energy goals worldwide by 2030,  experts have been calling for these to help establish a proper market too.
(Visited 385 times, 1 visits today)