Odisha's Women Mango Cultivators Reap Rewards of a Sustainable Approach
Producer groups aim to help women mango cultivators benefit from scale, organizing them into community entrepreneurship units and providing training.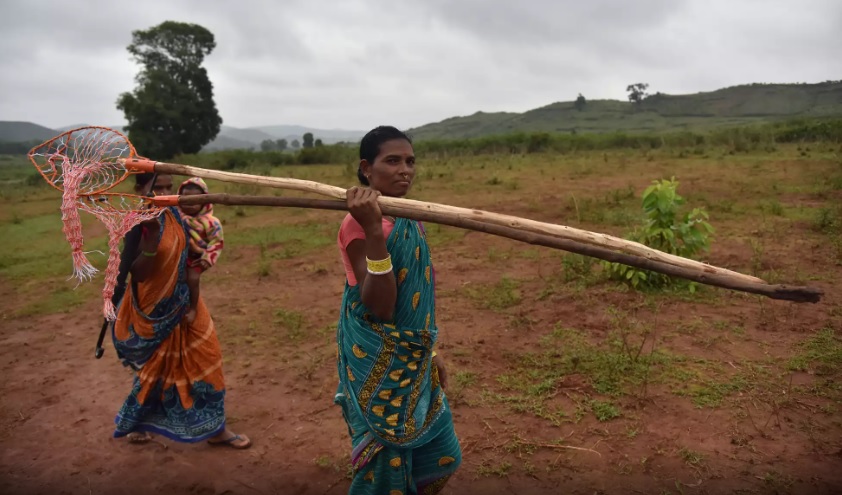 A majority of Odisha's mango cultivators are women, often the only earning members of their families. For these women the return on their efforts had been the bare minimum when accounting for the amount of wastage due to improper packaging, travelling long distances to markets on foot and being forced to sell their produce at rates much lower than retail market value.
This was until 2016, when these women were motivated to become members of one of 73 producer groups set up in three districts of Koraput, Raigada and Gajpati by the Odisha Livelihoods Mission in collaboration with United Nations Development Programme. Producer groups aim to help farmers benefit from scale, organizing them into community entrepreneurship units and providing training. For many of them, who have never stepped foot in a school, this has meant training in pre- and post-harvest techniques, book-keeping, grading, and sorting and packaging of produce to increase the value of their products.
In one year, most members nearly doubled their incomes. Earlier, the land which gave them barely enough to live on, is now feeding their children better and even enabling them to send them to school.
In Koraput alone, almost 800 women mango cultivators are organized into 14 producer groups. Reaping the benefits of this intervention, led by a partnership between the Ministry of Rural Development, Government of India, the Government of Odisha, and UNDP.
Watch how women mango farmers
Each year, a significant part of Odisha's  mango produce,  goes to waste for want of proper storing facilities. Under the partnership, farmers have been able to reduce wastage by 90 percent. Using new and improved cutters that don't harm the branches and sorting produce in cartons and crates.
Leading this effort and representing the voice of women farmers are Udyog Mitras, elected members of the producer groups who manage the operations, including book-keeping, accounts and sales.
The entire yield of the producer group is packed and shipped as one unit, the mangoes are loaded onto trucks and shipped to retail shops across the state or to the nearest wholesale markets, where they are sold for up to ₹40 per kg, marking a four-fold increase in the selling price from previous years. The income is then distributed among the farmers based on their produce.
Once, these women witnessed the profits, all the women farmers in the region joined the producer group with women from neighbouring villages eager to join. This year, the women farmers of Koraput sold at least 2 tonnes of mangoes to Mother Dairy, an Indian cooperative that produces, markets and sells milk, dairy, and other edible products, for more than ₹40 a kg.
Image Credits: Biju Boro for UNDP India
(Visited 554 times, 1 visits today)