Public Affairs Forum of India Elects New Office Bearers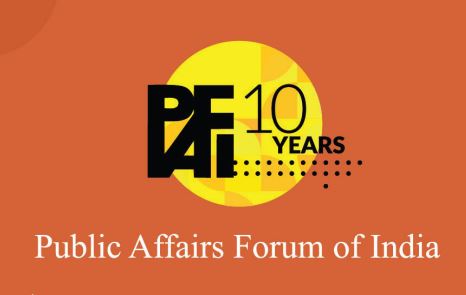 Will Sustainability Become a Corporate Affair?
PAFI, which has been in existence for over 10 years now, is dedicated to raising and maintaining standards of public affairs in the country. It's a body that should see its best years ahead of it, if up to it.
Mr Raman Sidhu, Chairman, EBG Federation (European Business Group), takes over as the new President at PAFI, while Mr Ishteyaque Amjad, Vice President, Corporate Affairs at Coca Cola steps in as the vice president.
Dr. Shubho Ray, well known president of the IAMAI (Internet and Mobile Association of India) takes over as the secretary, while Ms Ankhi Das, Public Policy Advisor- India, South and Central Asia, is the new treasurer.
Outgoing President KC Ravi, Chief Sustainability Officer at Syngenta Limited  highlighted the work done by PAFI through the  'Swacchh Public Affairs Abhiyan' last year  which helped place the profession on the road to more credibility and recognition, in his view.
Public affair, or Corporate Affairs, to give it its more common moniker, is becoming an increasingly critical role across corporates and other institutions. From a role that was a shadowy version of lobbying quietly to ensure corporate views were heard by the powers that be, and key policy decisions made accordingly, corporate affairs today finds itself at an interesting crossroads.  With trust levels below long term levels when it comes to business, and an increasing pressure to be transparent due to the emergence of social media, we believe Corporate Affairs needs to step out and engage much more with a much wider set of stakeholders. A dithering government has not helped matters, by pretending to shut itself off from all corporate contact as a virtue, and taking reactive decisions when it comes to specific issues like forest management, water and air.
Specifically in the context of sustainability and the environment, Indian firms remain laggards, behaving more like they have much to cover up, than firms confident about their ability to adapt to the new demands of  tighter environment norms. In fact, it is a failure of communication in India today, that good for the environment  and sustainable business is not seen as good for business. Even by shareholders.
With a brand new team, with oodles of experience between them, one hopes the PAFI will be able to engage with its own members for starters, and make a beginning soon towards more transparency across the board.
(Visited 197 times, 1 visits today)