US-based Global Thermostat Launches Commercial-Level Carbon-Dioxide Capture Machine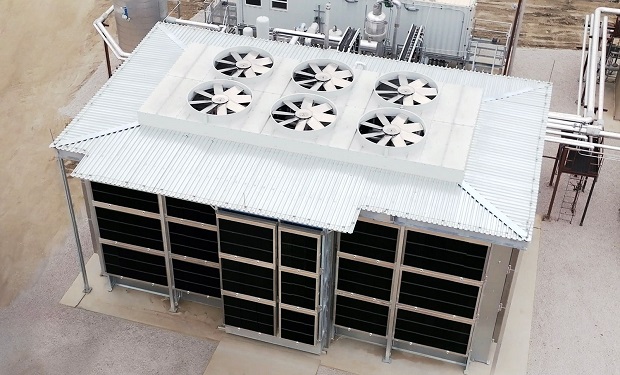 Global Thermostat, a US-based company having expertise in carbon capture, has now unveiled one of the largest direct air capture machines. This machine captures carbon dioxide, one of the hazardous greenhouse gasses, directly from the environment.
The firm said that with this technology, 1,000 tonnes of carbon dioxide can be captured annually. It will help different companies to qualify for a tax credit under the US Inflation Reduction Act.
Colorado Governor Jared Polis, US House Speaker Emerita Nancy Pelosi, Trisha Miller, Senior Director of the White House Climate Policy Office, and other senior officials attended the launching event of the pollution combating solution at the company headquarters in Commerce City, north of Denver.
"We are thrilled to have the addition of Global Thermostat's headquarters and new Direct Air Capture plant joining this growing industry in Colorado. We know that to reach our climate goals and protect the future of our planet, we must use every tool available. Direct Air Capture is an important strategy to help ensure we achieve this," Colorado Governor Polis said.
Global Thermostat was started in 2010, kicking off solutions to direct air capture technologies in the US. In 2020, the firm expanded its operations and focused on increasing its technologies to remove carbon dioxide directly from the atmosphere in large volumes. The firm said that the newly launched machine was developed for commercial state and it has already started taking orders.
The venture said that the capture capacity of the new Global Thermostat unit is the largest in the United States and one of the largest in the world. Its team of over 30 engineers, technicians, and operators, some previously employed in the oil and gas industries, were joined by elected officials, corporate partners, investors, and environmental NGO leaders to celebrate the achievement.
The venture claimed that Global Thermostat's patented 'solid adsorption process' was rigorously refined and tested in the last decade to address the primary technical challenges associated with Direct Air Capture.
The technology can process large volumes of air and provide the energy for regeneration as cost-effectively as possible. It uses highly efficient industrial fans to blow ordinary air through proprietary contractors that bind to carbon dioxide, which is then separated out with low-temperature heat, Global Thermostat said in a statement.
The US Department of Energy supports the technology's progress toward even larger capacity devices. A 2021 grant funds Global Thermostat's work with several leading engineering firms to develop the design for a Direct Air Capture plant with an annual capacity of 100,000 tons, expected to be completed this year. In addition, Tokyo Gas, the leading Japanese utility, announced in January that it will pursue its net-zero goals for decarbonization by investing in Global Thermostat, implementing its technology, and seeking to sequester the carbon removed or reuse it in low-carbon synthetic fuels.
(Visited 71 times, 1 visits today)