As New York Mayor Promises Action, Spotlight Again on Glass Buildings
Bill De Blasio, the mayor of New York, caused quite a flutter earlier this week when he announced action against glass skyscrapers, in an effort to reduce greenhouse emissions for the city. So just why do Glass Buildings keep coming under the scanner?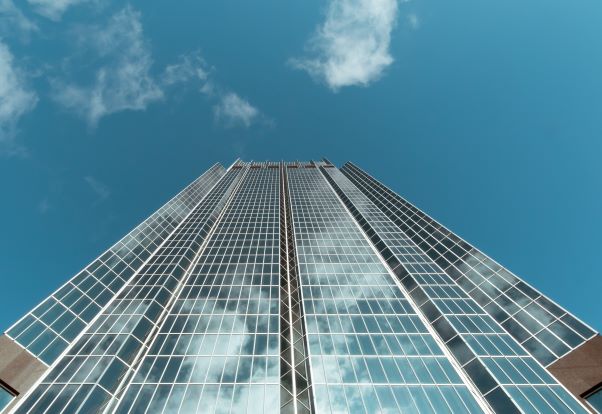 AANGAN Kicks off in Delhi
New York's Mayor has put the spotlight on glass, with his strong vote against glass and steel buildings as he called them. Calling them huge emitters of emissions and inefficient, he promised action against them soon. However, by all indications, it is not a ban, just stricter norms that are set to come in. Interestingly, in New York's climatic conditions, or more broadly, temperate regions, glass buildings actually had a case for them.  As glass traps heat, there was a case for using glass facades to reduce heating costs, if used well. However, so popular was the look, that modern buildings have as much as 50 percent glass facades, with windows that conduct roughly five times more heat than traditional walls, according to Blasio's  Office of Sustainability. that's bad news on hot days, when air conditioning requirements shoot up, or even cold days, when heat loss goes up.
In India, with its usually hot to extreme hot weather for large parts of the year, especially in its major cities,  the impact can be even more horrendous.
First up, when you go to check with relevant industry people about glass buildings, especially those who have been making them, the blame shifting is immediate. Builders blame local authorities for allowing it without understanding the ramifications, specialised glass manufacturers point to technology progress and Platinum certified green buildings that are enveloped in glass, and finally, everyone tries to brush off the issue as a perception problem.
Which doesn't make sense, as glass buildings have been proliferating like glass was running out. So here is what we found.
For starters, irrespective of what you hear, no builder we spoke to denied that energy consumption in glass buildings is generally higher. So that's a key number, or THE key number, out of the discussion already.
Architects point out that energy consumption is usually higher than it should be because in many cases, the actual glass used, which should be double glazed or triple glazed, is usually of an inferior quality,  affecting the quality of the material's impact on controlling temperature.
Buildings are certified green on the basis of their energy and water consumption, and even the savings on usage of other carbon intensive construction materials , be it cement, steel or others. That means that a green certification is not the insurmountable task it appears, especially on larger projects.
Sri Rekha, Counsellor at the Indian Green Building Council (IGBC)in Hyderabad, points out that close to 5200 projects are currently registered with them for IGBC certification, covering a total area of  6.75 billion square feet. If using glass, the recommended wall to windows ratio is usually 30-40%. IGBC has certified close to 1600 projects certified so far. In the four level certification, the gold certification has been the most common one, accounting for close to 40% of all certifications. While she didn't have specific numbers on glass usage, she did point out that while cooling costs area factor, that is also balanced out by the desire for natural lighting among consumers now, which also causes some energy savings. Referring to the perception around inefficiencies of glass as a decade old issue, she was confident that the new grades of glass that are manufactured and available domestically tackle some of the biggest challenges with glass usage very well.
Considering the high demand for the glass look, in India, it might make a lot more sense to consider the insides of the buildings, in terms of the type and quality of the processes and systems being used to keep them cool, for instance. That might require an overhaul of cooling systems with more modern and energy efficient systems, for instance.  As one architect pointed out, glass fronted buildings in areas like Gurgaon and Noida, that are build on plots as small as 2000 square feet   are the ones which need to be tackled first, as their aesthetic value is questionable, and energy efficiency is definitely poor.  On a more optimistic note, we heard the much quoted figure, that over 70% of buildings in the year 2050 are yet to be made. Which makes the case for a well thought through, national building code that has a focus on sustainability. For India, the right code, and adherence to it, could make a huge impact in meeting its climate goals.
(Visited 311 times, 1 visits today)