EU's Definition of 'Renewable Energy' Heats Up Biomass Battle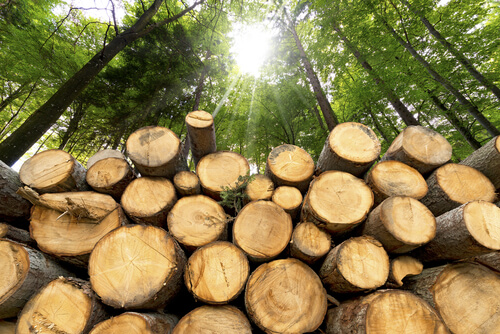 Difference of definition over Biomass
Plaintiffs from as many as six countries have come forward to challenge the definition of renewable energy set by the European Union which defines the treatment of forest biomass as a renewable fuel with a suit in European General Court.
Last year the European Parliament voted and passed the revised Renewable Energy Directive (REDII) with goals set for post-2020. Included in the policy is an EU-wide increased renewable energy target of 32% by 2030, up from the 20% target in 2009. The directive also contains a binding target of a minimum of 14% for renewables in transport by 2030. However, the revision also introduces a cap on the contribution of crop-based fuels to 7%.
The European Union was relying heavily on burning forest biomass to meet its carbon emissions goals. And now it's facing a legal challenge; plaintiffs from Estonia, Ireland, France, Romania, Slovakia, and the U.S., all claim to be impacted by biomass energy production, they see things a different way.
"RED II will accelerate widespread forest devastation and significantly increase greenhouse gas emissions by not counting CO2 emissions from burning wood fuels. Wood-fired power plants emit more CO2 per unit of energy generated than coal plants, but RED II counts these emissions as zero. The treatment of forest biomass as low or zero–carbon renewable energy in both RED I and RED II has and will continue to increase harvesting pressure on forests in Europe and North America to meet the growing demand for woody biomass fuel in the EU."
Furthermore, they contend that the EU's push for increasing its use of forest biomass "undermines its own purpose of reducing greenhouse gas emissions, and in fact will result in increased net CO2 emissions and degradation of forest carbon sinks." Plaintiffs said in a petition.
Read: UK Military Base To Go Green With 95% Biomass based Energy
The plaintiffs further point to the EU's significant increase in biomass energy as a major problem noting that by 2016, "Bioenergy constituted almost 65 percent of renewable energy inputs in the EU, nearly twice as much as all the other renewable energy sources combined. Solid biomass inputs increased 140 percent over the same period and constituted 45 percent of renewable energy inputs in 2016."
An in-depth summary of the case on the plaintiffs' website makes the argument that increased demand is destroying natural forest ecosystems. It's also driving logging in "rare and special forests," including in the U.S. Southeast.
Many scientists have earlier raised the issue of removing biomass burning as Renewable or carbon neutral solution for emission mitigation. In January 2018, nearly 800 scientists signed a letter asking EU parliament to end support for biomass. The letter says "the solution to replacing coal is not to go back to burning forests, but instead to replace fossil fuels with low carbon sources, such as solar and wind."
On the face of it, the contention certainly seems to make a lot of sense, and one wonders just what got Biomass into the EU's list of renewable fuels in the first place,especially forest biomass.
(Visited 328 times, 1 visits today)