WB Launches Climate-Smart Mining Facility for Clean Energy Transition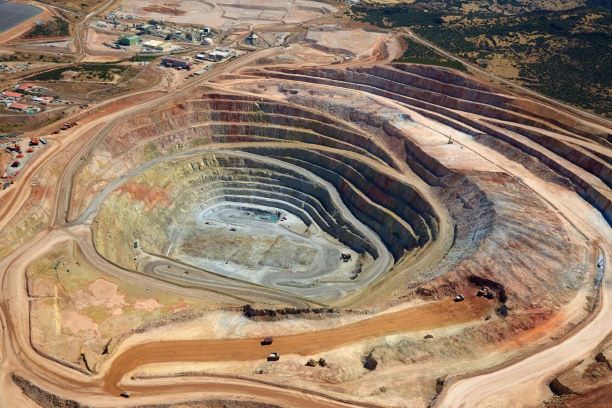 The World Bank has launched the first-ever fund dedicated to making mining for minerals climate-smart and sustainable.
World Bank launched its Climate-Smart Mining Facility, which will support sustainable extraction and processing of minerals and metals used in clean energy technologies such as wind, solar power and batteries for energy storage and electric vehicles.
The fund focuses on helping resource-rich, developing countries benefit from increasing demand for minerals and metals while ensuring the mining sector is managed in a way that minimizes the environmental and climate footprint.
"We are excited to see this support for sustainable mining of critical metals, especially from an organization like the World Bank," said Deer Horn President and CEO Tyrone Docherty and further added, "We believe the time has come for the industry to look at innovative and more sustainable ways to finance exploration and development and bring critical metals to market."
A key principle of Climate-Smart mining is sustainable mineral extraction. "When you dig deeper into the Climate-Smart initiative, you see how they're really advocating for more efficient and less impactful mining," said Docherty. "They talk about innovation for a smaller environmental footprint, including what they call 'Forest Smart' mining. Not only does this make sense for sustainability, it can also work well economically."
The Facility evolves out of a World Bank report "The Growing Role of Minerals and Metals for a Low-Carbon Future" which found that a low-carbon future will be significantly more mineral intensive than business as usual scenario. Global demand for "strategic minerals" such as lithium, graphite and nickel will skyrocket by 965%, 383% and 108% respectively by 2050.
Projects could include:
Supporting the integration of renewable energy into mining operations, given that the mining sector accounts for up to 11 percent of global energy use and that mining operations in remote areas often rely on diesel or coal
Supporting the strategic use of geological data for a better understanding of "strategic mineral" endowments
Forest-smart mining: preventing deforestation and supporting sustainable land-use practices; repurposing mine sites
Recycling of minerals: supporting developing countries to take a circular economy approach and reuse minerals in a way that respects the environment
Most life-cycle assessments of metal production processes do not consider the mining and mineral processing stage in any detail, largely due to a lack of publicly available data and the relatively small contribution that the mining and mineral processing stages make to the 'cradle-to-gate' environmental impacts of many metal production processes, particularly with regard to impacts such as embodied energy and greenhouse gas emissions.
The World Bank is targeting a total investment of $50 million, to be deployed over a 5-year timeframe. The Facility will focus on activities around four core themes: climate change mitigation; climate change adaptation; reducing material impacts and creating market opportunities, contributing to the decarbonization and reduction of material impacts along the supply chain of critical minerals needed for clean energy technologies.
(Visited 243 times, 2 visits today)