SECI Floats ISTS-Connected Solar Tender for 1.2 GW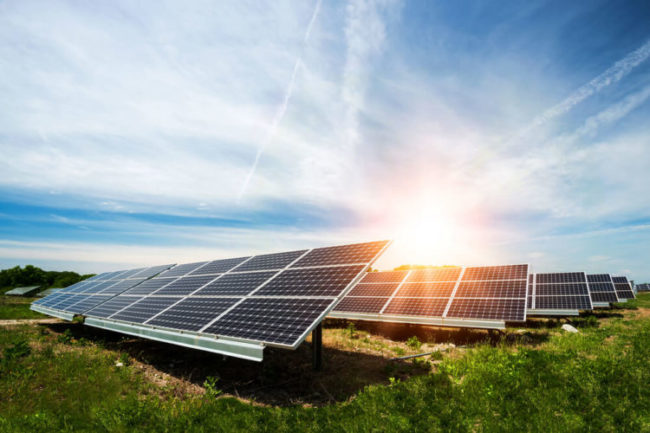 SECI has put a tariff ceiling of Rs 2.65 for the bidders in the ISTS-connected 1200MW solar tender
The Solar Energy Corporation of India or SECI has invited the bids for 1,200 MW ISTS Solar PV Projects. As part of the Government of India's target to achieve a capacity of 100
GW Solar PV installation by the year 2022, SECI has invited proposals for
setting up of grid-connected Solar PV projects anywhere in India on "Build Own
Operate" (B-O-O) basis for an aggregate capacity of 1200 MW. interstate transmission system
The last of bid submission is 12 February 2019.
SECI will enter in a Power Purchase Agreement (PPA) with the successful Bidder for a period of 25 years based on the terms, conditions and provisions of the RfS.
The maximum tariff payable to the Project Developer is fixed at Rs 2.65/ kWh for 25 years and the Projects are to be installed anywhere in India.
For each selected Project, the minimum Project capacity is 50 MW and the maximum capacity that can be bid is 600 MW. The Project capacity is to remain in multiples of 10 MW only.
Any excess generation over and above 10% of declared annual CUF will be purchased
by SECI at a fixed tariff of 75% of the PPA tariff,  provided SECI finds a buyer for the sale of such excess generation. However, the developer must inform SECI at least 60 days in advance of such excess generation so that it can take necessary actions for the sale of this excess energy.
In November, NTPC had tendered for 1,200 MW of ISTS-connected solar PV projects to be developed in Maharashtra. Minimum Bid capacity was also set to 50 MW. then in December, before the year-end SECI had tendered another 1.2 GW ISTS Wind connected project from the sixth tranche of bids.
To promote the inter-state sale of renewable power, the government last year had waived off the inter-state transmission charges and losses for wind and solar projects to be commissioned by March, 2022.
The FY19 renewable capacity addition target had been set at 15,600 MW, comprising 10,000 MW and 4,000 MW of wind and solar, respectively. This is after the dismal performance of about 11,778 MW of renewable power that was added in FY18, failing to achieve the target of 14,500 MW.
(Visited 252 times, 1 visits today)