The Pioneers Of Clean Energy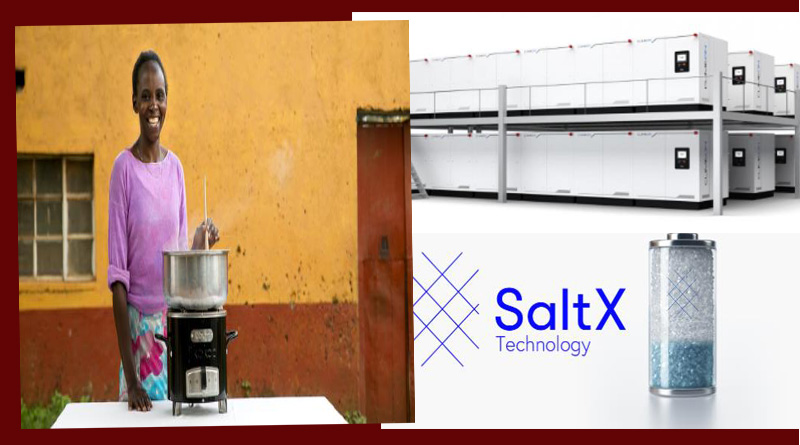 Every year Bloomberg New Energy Finance (BNEF) identifies ten game changing companies from around the world that excel in the field of clean energy technology and innovations. These companies are the winners of BNEFs "New Energy Pioneers" competition. A panel comprising of experts from industries, academia, corporations, utilities, finance and technology incubators choose the winners. The winners were announced at the "Future of Energy Submit" held in New-York, 9 April 2018. Here are our top three choices from the list of the winners announced for this year.
BURN
Source: https://burnstoves.com
BURN comprises of an eclectic group of designers, builders and visionaries, who are committed to making stoves in an effort to save forests and transform lives. Their goal is to provide a range of super fuel efficient stoves for the 2 billion people living in the Sub-Saharan regions of Africa by the year 2050.
Started by entrepreneur Peter Scott in 2011, Kenya. Scott, first came across the problem of charcoal & firewood while on a trip to the Republic of Congo during the 1990s. It was there that he witnessed the environmental impact of using charcoal and firewood for cooking, first hand. He spent the next two decades working with various government agencies and NGOs to design fuel-efficient stoves but none of them had any significant impact on deforestation, leading him to form BURN.
BURN's product the Jikokoa uses 50% less charcoal than a regular charcoal stove and promises to cook 50% faster than its competitors. The stove is made of stainless steel grate and has a ceramic insulation designed to withstand high temperatures of up to 1300oC.
The Jikokoa is sold at a price of $40 per stove, which is much more expensive than a regular clay stove of $3. However, Jikokoa's efficiency makes it more economical for the user in the longer run. An average Kenyan family spends $500 per year on coal, users of Jikokoa claim to save $150/$200 per year which is a lot considering 42% of the population live under a wage of $2 per day. Jikokoa also produces 65% less PM2.5 and 65% less carbon monoxide than a standard clay stove, an Acumen Fund Survey reported that 89% of Jikokoa users attributed increased health benefits due to the reduction in smoke emissions. The Jikokoa addresses the deforestation issue as well, as a result of it consuming less coal than an average stove. According to the company, households using Jikokoa save 3.9 tons of wood per year and are expected to save 123 million trees in the next 10 years (this prediction only takes into account the consumers in East Africa).
BURN has designed and manufactured 370,000 clean cook stoves till date. The company also launched the Kunikoa their wood burning cook stove last year as an option to the Jikokoa and are currently designing a variety of clean-burning stoves that could run on sustainable fuels such ethanol, bio/kerosene and agricultural wastes.
CLIMEON

(Source: https://climeon.com)
Climeon is a cleantech equipment vendor and a world leader in converting low temperature heat into electricity, by exploiting the temperature difference between hot & cold water/gas. The Climeon Heat Power System converts low temperature waste energy or geothermal heat into clean electricity.
Climeon is listed on the Stockholm Nasdaq Stock Exchange. The company is located in Stockholm Sweden and was founded by Thomas Ostrom and Joachim Karthauser in 2011. The company received its first order in 2015 and has since then expanded its customer base that now boasts of names like Viking Line, Virgin Voyages/Fincantieri, CP Energy and SSAB.
Thomas Ostrom, the founder, board member and CEO of Climeon holds a MSc in Computer & Control Engineering and started his career in SAAB Aerospace. He then served as the Vice-President for over 10 years at Micronic Laser Systems AB. He is responsible for the company's management as well as its major shareholders.
Joachim Karthauser held several board and executive positions at various starts-ups before founding Climeon. He previously worked with Shell, NKT and AGA. He is a chemical expert and has extensive experience in R&D, sales and working with intellectual properties/ patents.
It is estimated that 50% of the worlds energy is lost as low temperature heat. This "heat" is typically dumped into oceans, released into the atmosphere or flows through the chimneys of industrial sites. Climeon harvests this energy to produce electricity. The geothermal heat is injected into the Climeon system, which is used to vaporize its internal fluid, which in turn is used to run the generators to produce electricity. The excess vapors are cooled down and recirculated though the system again or is sent back to the industrial process.
The Climeon Heat Power system can operate at double the efficiency and at a lower cost as compared to other low temperature solutions. This is due to the engineering of the system which utilizes low pressure, a custom turbine, modularity, and remote control and monitoring.
One Climeon heat power module (150KW) can generate enough clean energy to power 263 detached Swedish households. The company claims that a 100,000 Climeon unites can save 98 million tonnes of CO2 emissions annually, a forest the size of Denmark would be required to save that much amount of emissions. Climeon systems leave a minor footprint in their production as compared to other renewable sources of energy. The environmental payback time for Climeon is 15 days as compared to wind or solar that require 6 and 18 months respectively.
The World Wildlife Fund stated that if Climeon could convert ten percent of all waste heat from industries and merchant ships into clean electricity by 2026, the world's annual CO2 emissions could be reduced by 21.6 million tonnes.
SALT X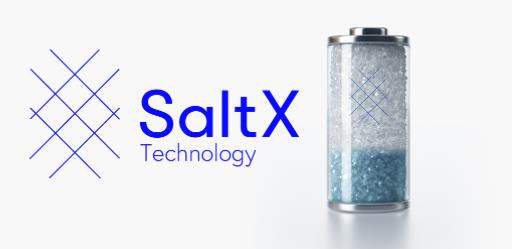 (Source: http://saltxtechnology.com)
SaltX is a Swedish innovation company that has developed and patented the technology for storing heat chemically using a propriety salt-based technology.
SaltX Technology's strategy is to develop, deliver and license the SaltX technology to the world's leading OEMs (Original Equipment Manufacturers) of energy efficient heat and cooling products.
SaltX uses the age old knowledge that salt is capable of storing thermal energy. The energy is stored by chemically separating salt from water, similarly the energy is released by combining them again. SaltX uses a nano-coating that prevents the salt crystals from sticking together after a few cycles. The advantage of this is that one can charge and discharge energy thousands of times without damaging the integrity of the crystals. When the salt is treated with nano-coating it also possesses the property of being non-corrosive (preventing rust) unlike ordinary salt and provides a long term, cost effective solution.
In 2001 Goran Bolin founded ClimateWell, and launched its first product, SolarChiller (a solar- driven air conditioning capable of producing hot and cold temperatures during both day and night). In the wake of the financial crisis of 2009 ClimateWell decided to focus on its core technology and use it on various OEM products rather than selling its own products. This led to the birth of SaltX in 2016.
SaltX is currently integrated into four applications:
SunCool

: A solar panel that stores clean energy. It produces both heat and air-conditioning during day and night. Powered by the sun the SaltX material saves energy from the heat and releases the energy when it is needed. The system is capable of saving 100€ per m2 (when connected to the solar panels). SunCool ensures 90% less energy consumption in buildings and has a payback period of 2.5 years. SaltX is currently working on producing and commercialising SunCool in China.

Heat Boost

: HeatBoost increases the performance of gas heat pumps by 50%. The technology is powered by the heat generated in gas pumps. The SaltX component saves energy from the generated heat, to later boost the gas heat pump with extra energy. It has a payback time of 1.5 years.

VerdArc

: VerdArc is the first air conditioning system that operates when heavy duty vehicles and trucks are standing still. Powered by heat waste generated by engines, the SaltX material saves energy from the heat, and releases the energy when the truck is turned off. The VerdAcc application when attached to the engine will be able to save up to 4000 litres of fuel per vehicle per year. It has a payback time of 1 year.

EnerStore

: EnerStore stores heat from any energy source and releases the energy when it is needed. The solution is scalable, environmentally friendly and cost effective. Enerstore is 3 times more volume effective than its competitors and is 50% less in volume and cost. The payback time for Enerstore is 2 years.
The SaltX technology is non-toxic and recyclable and if fully implemented has the potential of reducing global carbon emissions on a large scale.
All the winners are required to be in their start-up phase but are suppose to be innovative, have proven technologies, robust business models, the ability to demonstrate traction, have momentum in their activities and the potential for global scale. They should also be operating for less than 10 years and have annual sales of under $50 million.
 Links: BNEF; BURN; Climeon; SaltX

(Visited 211 times, 1 visits today)