MNRE Includes Biogas Plants Under MGNREGA To Encourage Faster Adoption
The struggle to build any momentum on the plan to have 5000 CBG (Compressed Bio Gas) plants has been one of the most dissappointing initiatives in energy from the government perspective. The inclusion into MGNREGA is yet one more way to lower costs further possibly, without any additional direct subsidies.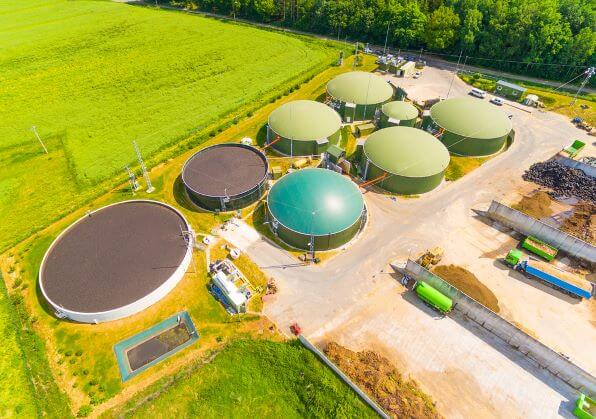 IOCL, GPS Renewables Join Hands To Setup CBG Plants
The Ministry of New and Renewable Energy (MNRE) has enlisted the construction of bio-gas plants for individual and community use under the Mahatma Gandhi National Rural Employment Guarantee Act (MGNREGA), 2005.
MNRE has inserted the following sub-items in MGNREGA 2005, in Schedule I, in Paragraph 4, in sub-paragraph I, in item II, after sub-item (vi):
(vii) construction of bio-gas plant for individual
(viii) unskilled wage component towards the construction of bio-gas plant for community
Known as the National Rural Employment Guarantee Act 2005 or NREGA until 2009, MGNREGA is an Indian labour law and social security measure that aims to guarantee the 'right to work'. This act was passed in August 2005 under the UPA government of Prime Minister Manmohan Singh following tabling of the bill in parliament.
It aims to enhance livelihood security in rural areas by providing at least 100 days of wage employment in a financial year to at least one member of every household whose adult members volunteer to do unskilled manual work. Women are guaranteed one third of the jobs made available under the MGNREGA. Another aim of MGNREGA is to create durable assets (such as roads, canals, ponds and wells).
It's unclear if the inclusion of biogas in MGNREGA 2005 will bring about much benefit, given that New National Biogas and Organic Manure Program has failed to achieve targets since 2011-12. Thus, the committee recommended a comprehensive review of the program. Further, the ministry was asked to rework the targeted beneficiaries under the scheme considering the Ujjwala scheme which has impacted the program. Includion under MGNREGA is possibly a way to lower building costs further. For the record, the country had a target of 5000 CBG (Compressed Bio Gas) plants by 2023-24 with production target of 15 MMT of gas. Those plans have turned to well, gas, thanks to covid and the issues highlighted below.
The problems faced in this sector are the non-signing of PPAs by DISCOMs, lack of working capital, and non-availability of biomass. Fund utilization is poor like in the case of the solar energy sector. The reason cited for the poor utilization of funds is the requirement of a multitude of documents for sanction and release.
Gaurav Kedia, Chairman, Indian Biogas Association, said in an interview, " The government should encourage biogas because if all the potential can be exploited, it shall aid the reduction of fossil fuel import bills by more than 30 Billion USD per year. The government's annual fossil fuel import bill has averaged approximately 1.2 billion USD over the last five years. If all of the country's biogas potential could be unlocked, the distinct output shall result from the annual production of 62 million metric tons of Bio-CNG along with 658 million tons of organic fertilizer. The direct impact would include a reduction in fossil fuel import (by around 35 percent of imported crude oil) and synthetic fertilizer import (roughly 27% of imported N, P, K fertilizers)"
"The Indian Biogas Association estimates that the sector will indirectly employ more than 1.33 million people if the government's planned 5000 facilities are built. For construction and other involved operational tasks, the country would require roughly 75000 workers, including skilled plant designers, site engineers, and semi- and low-skilled technicians," he added.
(Visited 528 times, 1 visits today)