'National Importance' Status for Transmission Lines to Support RE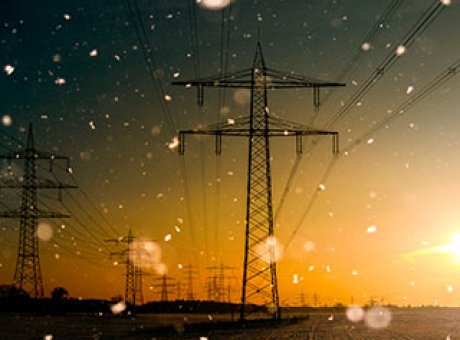 The government recognises the need for updating its rickety transmission system, and has invoked special powers to speed up the process for setting up power transmission lines for renewable energy
The government has invoked special powers under section 107 of the Electricity Act to fast-track deployment of transmission infrastructure for renewable energy plants, including according 'national importance' status to such transmission lines and deferring fulfilment of requirement of long term access (LTA) applications and associated bank guarantees till the renewable generation projects are awarded to a successful bidder.
This move will direct the electricity regulator to clear transmission schemes identified for 66.5 Gigawatt capacity of renewable energy projects.
According to the official statement released earlier, the Power and Renewable Energy minister R K Singh has cleared a proposal for early regulatory approval by Central Electricity Regulatory Commission for transmission schemes identified for 66.5 GW national renewable energy mission projects. The regulatory procedure of LTA and connectivity will be followed by the successful bidder.
The schemes, identified by the renewable energy ministry in consultation with the Central Electricity Authority (CEA) and central transmission utility, comprise around 28 GW under phase-I and around 38.5 GW under phase-II as part of the mission to set up 175 GW renewable energy capacity by 2022.
According to the government announcement, about 80 GW of renewable energy generation has been commissioned as of May 2019. This means a balance 95 GW has to come up in the next three years.
As the gestation period of renewable energy projects is shorter than what is for transmission facilities, it is necessary that the present system of transmission planning and implementation for renewable energy projects is carried out in mission mode, the statement added. In fact, transmission allotment delays have become a pressing concern for developers, causing delays down the whole chain.
According to the industry body CII which on Thursday released a white paper "New Age Power Systems: For 21st Century India Challenges, Solutions and Opportunities", the transmission sector has seen a fall in the investments to below Rs 1.8 lakh crore in the last five years but this will need to see a significant jump as 500 GW of renewable energy is added to the grid by 2030.
(Visited 83 times, 1 visits today)
"An idea for a water related science project? Participate in the Stockholm Junior Water Prize-India, and it could open up the world for your ideas!" Visit to
sjwprize.com