Corporate Pledges for Going Renewable. Have They Outlived Their Purpose?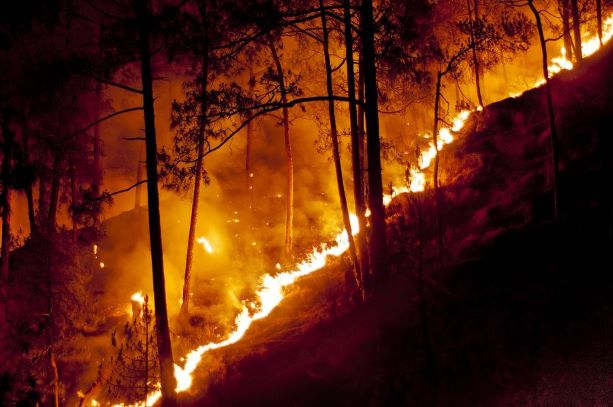 Too Close to Home
As climate change went mainstream, corporates worldwide found pledges to go 100% renewable an easy way to signal intent. Now, with climate change morphing to climate emergency, are those pledges really worthwhile?
The Re100, an initiative started presumably to showcase 100 global corporates who make a commitment to the environment, has just signed up its 189th member. If that isn't overachievement, then you have to wonder what is.
Founded by The Climate group, a non-profit formed in 2004, and CDP (formerly the Carbon Disclosure Project), another global setup with offices in 50 countries, the organisation has been focused on signing up firms that pledge to go 100% renewable as long as it is before 2050. The RE100 was started in 2014, a time when renewables power was significantly (upto 200%) more expensive than grid power, and it definitely did not make a strong economic case for itself. Thus, there was a real need for evangelism, and extraordinary support, a gap orgs like Re100 set to fill.
So you have global firms from the IT and financial services sector like Google, Facebook and Citibank pledging to go green right from  2020 onwards, to a global electronics major like Sony pledging to go 100% renewable by 2040. And a whole host of firms between those years, and beyond. Including India's first signatory Infosys that claims to have become carbon neutral in 2018 itself.
However, looking at the accelerating pace of change in the global environment, there is real fear that in multiple areas the planet might be reaching a tipping point far faster than anticipated with deforestation, ocean warming, groundwater depletion and glacier melt.
The goal of limiting warming to 1.5 degrees centigrade, as declared by organisations like the Re100, seems to have given too much time to their sponsors. And since the earth will move on its own pace, it will neither have the patience nor respect for the companies pledges.
So what does this mean for the corporate world?
For one, corporate targets to be 100% renewable powered or carbon neutral by dates beyond 2030 look increasingly pointless and downright self serving. Pledges to do so, backed by zero action now and for the next few years, will simply be identified and shown up to be what they are: kicking the problem down the road, for 'someone else' to solve.
Today, renewable power costs have dropped drastically from the time the RE100 was started for instance, making a strong case for corporates to bring forward their own renewable deadlines accordingly. Shifting goalposts in a dynamic market is not a new experience for corporates, and when it comes to their green intent, it should be taken even more urgently.
Keep in mind that virtually every pledge for action beyond 2025 effectively means that the final work will be done by a different set of leaders in the vast majority of corporate cases. Frankly, the time to fete, and eulogise leaders for making such pledges, is well past its deadline.
Like a particularly virulent disease, the pledge tactic has quickly spread from corporates to governments. Politicians, eager to show they are also doing something, have rushed to declare 'climate  emergencies' in 82 cities, councils and countries at last count, a number that will no doubt increase as the current heatwave in Europe shifts public opinion further.
A public opinion that is already veering towards broad acceptance that the climate issue is possibly the defining issue of our times. Where politicians enter, more powers to take action will follow, making it even more important for corporates to relook the action they are taking to fight climate change, and not just their words.
Easing regulation to make greener moves is the easy part, the worry is about the penal regulations that might follow soon, if the current trends on environmental degradation continue.
Representing some $100 trillion dollars by their own admission, members of groupings like the RE100 need to be broadening the extent and depth of their pledges for action in the now.
Immediate action for instance could involve supporting employees who wish to go green. Or providing better enabling infrastructure for moves like shifting to EV's by the same employees. For India, it might mean that your next Diwali gift is a water conserving nozzle.
For the common man, whose trust is the basic bulwark on which private business survives, the wheels are already in motion as they seek to understand just how it came to this.
Headlines like these will suddenly have a far more serious impact, very soon.
Note: At Iamrenew, we have also taken a pledge. Not to cover any promises to take action beyond 2025. Because quite frankly, we believe that is a date too far, and one none of our readers really care about.
(Visited 139 times, 1 visits today)