Smaller steps for the larger zero emission goal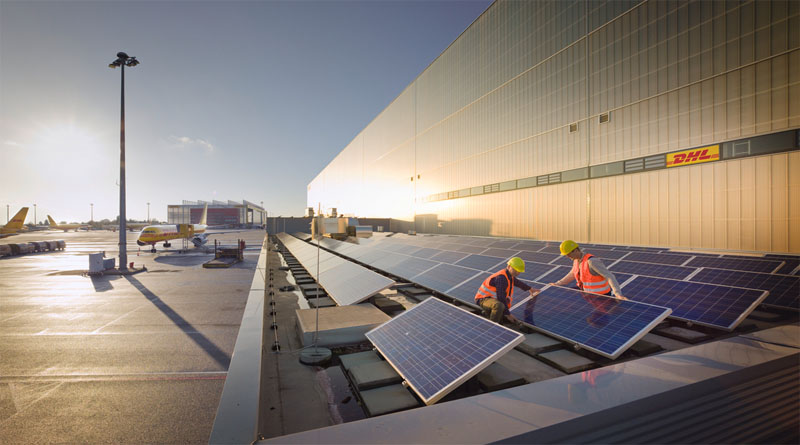 It is no secret to anybody that when it comes to environmental preservation, it is not only the manufacturing firms in basic brick and mortar operations but also those on the services side especially aligned to activities like large-scale transportation, who are believed to have more than usual responsibility. Global logistics leader DHL operating in all corners of the world has responded to it by recently announcing something that prima facie looks too tall an order- zero carbon emission by 2050. " The decisions we make today will determine how our children live 30 years down the line," Frank Appel, CEO of Deutsche Post DHL Group had commented while unveiling the plan.
The 2050 zero emission plan has several time bound milestones intrinsically attached to it and it also clearly underlines the broader approach. For instance, the group has committed to increase the carbon efficiency of its own activities and those of its transport partners by as much as 50 percent. The company is talking of adding in its fleet more electric vehicles and bikes (for smaller deliveries) and has set afoot an ambitious programme of turning 80 percent of its workforce as GoGreen Specialists in the next seven years who will promote the use of Green Logistics Solutions both within the company and outside with the partners at all levels in the value chain. Green Logistics Solutions probably stand at the fulcrum of DHL's pursuit of attaining high degree of carbon efficiency in its operations today which entail preparing a carbon report which consistently maps the level of emission while using DHL services and maintaining an online carbon dashboard which tracks the emission all across the value chain even including the third party transporter contractors of the company.
With India being one of the shining dots on the company's global radar, many of the new carbon efficiency modalities have begun finding expression in its Indian operations too. " We know that as a logistics company, our carbon footprint will not be that environment friendly and that is why there is more emphasis from our side to contribute our bit more pro-actively," says Jyoti Row Kavi, Director,  (Corporate Responsibility & Sustainability), DHL Logistics.  According to Jyoti, the larger zero emission plans has several smaller steps embedded into it which are now increasingly being adopted. " As you are aware, we have an expansive warehouse network in the country. Now we have started using led bulbs in most of them. Similarly, in our Indian operations, we are getting increasingly aligned to CNG vans and vehicles for our smaller deliveries. We are too conscious about reducing paper usage. You will be surprised to know that we have completely stopped using colour printers within our offices since they generate more heat. Additionally, we have a training programme which is preparing our employees to imbibe the required skill sets in Green Logistics programme. Indian units of DHL are in absolute tandem with the larger goal of the group," she says.
Interestingly, an important component of the company's CSR programme in India is also rooted in environment preservation. While the group has committed to plant one million trees across the globe every year, the Indian unit is presently involved in a structured 'grow trees' programme wherein 75,000 saplings are planted every year.
Publish on: Mar 15, 2018
(Visited 127 times, 1 visits today)