Week 1 of Maharashtra Plastic Ban- Denial now, acceptance likely.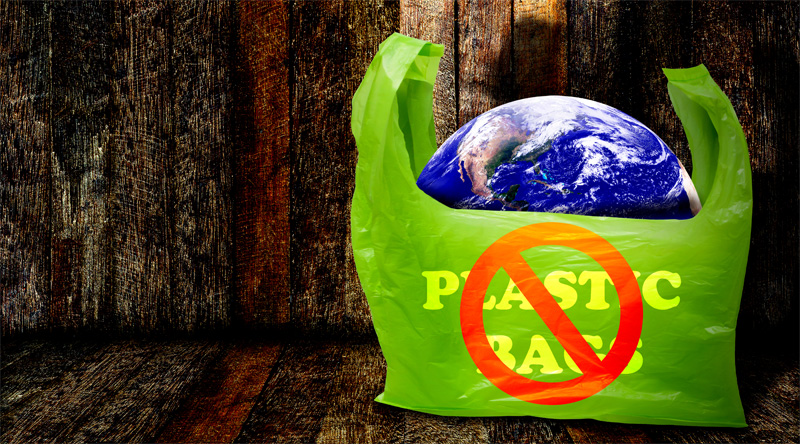 Earlier this year in March, the Maharashtra government had mandated a law banning all manufacturing, use, sale, distribution and storage of plastic materials such as one-time-use bags, spoons, plates, PET and PETE bottles and thermocol items in the state. The government had allowed a breathing period of three months to clear the stocks, and getting the market up to speed with eco-friendly alternatives. With the deadline set in motion in March expiring on the 23rd of June, all plastic and thermocol items are now banned in the state. Week 1 has got off to a predictable start, with the usual complaints of people being unprepared, retailers complaining of harassment and more. But we believe the good news is precisely the fact that this was predictable. Media will tend to focus on the outliers, and from all accounts on the ground from consumers, they are willing to make 'adjustments'.  Mayank Gandhi, 37, who deals in retail supplies says that " Retailers knew this was coming, but it is a little tough to make changes even then, as they might have been hoping for a postponement. But now, things shd be on track in two weeks. People must cooperate too, by bringing in their own bags etc. Retailers are forced to opt for plastic for them only, as other options are too expensive right now".
The ban extends to a wide variety of plastic items, most of all plastic carry bags and thermocol which are considered the two prime polluters. The move is aimed at cutting down on pollution caused by discarded plastic items across the state and especially its capital which suffers from annual floods due to plastic clogged drains. The early planning and implementation to get the act in effect before the monsoons might just help in solving that issue.
The ban has been imposed upon the following plastic products,
1. All kinds of plastic bags, irrespective of their thickness,
2. Plastic tea cups, glasses
3. Thermocol glasses
4. Thermocol used for decoration
5. Plastic items used in hotels to parcel food like boxes, spoons
As per the amendment, first time offenders will have to pay a fine of Rs 5,000. Violating the ban for a second time will incur a penalty to the tune of Rs 10,000 and Rs 25,000. Third time offenders will have to serve a jail term of three months along with paying a fine. Bringing plastic items from other states to Maharashtra will result in three months imprisonment.
To ease the inconvenience that might be caused to local businesses that thrive on plastics in some form or another, a few plastic products have been exempted from the prohibited list for the time being, as long as the market takes to acclimatize with the changes.
1. Plastic and thermocol used by manufacturing companies
2. Plastic and thermocol used to package appliances
3. Plastic raincoats
4. Plastic bags for storing food grains
5. Plastic bags used for packaged food items like chips, biscuits, etc.
6. Plastic items used in hospitals like saline bottles
7. Thermocol boxes used to store medicines
8. Plastic pens
9. Milk pouches that are above 50 microns in thickness
10. Plastic pouches used in plant nurseries.
Chief Minister Devendra Fadnavis has urged the stakeholders and citizens to support the ban and has promised that they will not face any discomfort due to the ban. "The ban will succeed only with the participation of all the stakeholders and that the government has made a committee to ensure trouble-shooting and smooth adaptation. We do not want to promote police raj and we are also trying to address the concerns of traders and small vendors," he said.
It's a good refrain, even as reports come in of precisely that problem. Of course, the government also needs to realise that its job does not end with banning and fining, it needs to communicate alternatives, educate users, and encourage firms making alternatives, to make this work well.  In a state that is paradoxically considered among the most socially aware and systemically corrupt at the same time, the plastic ban's success will be a very strong signal to the rest of the country, that a clean up is possible.
(Visited 204 times, 1 visits today)