If Farmers Have Reasonable Protection from Crop Failure, They Will Use Less Fertilizer: Arvind Chaudhary, Director General-FAI
The Indian agriculture landscape unfolds a tale of contradictory circumstances. On the one hand, half of India's labor force toils on agricultural lands for their livelihood, while on the other hand, the very soil used for farming has become a significant source of pollution, affecting both water and the atmosphere. India recognizes the urgent need to sustain the soil itself. The national push for organic farming is gaining momentum, even as the demand for fertilizers from farmers continues to grow. IAmRenew's Subhash Chandra Yadav met Arvind Chaudhary, the Director General of the Fertilizer Association of India (FAI), to understand the unfolding situation better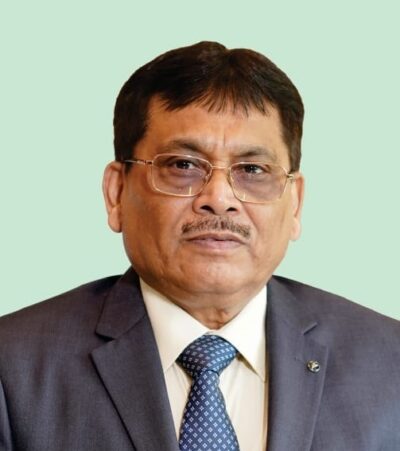 How do you see the future of the fertilizer industry in India and its head-on collision with organic farming?  
Arvind Chaudhary: Fertilizers are unavoidable in the present day for we have to feed 1.4 billion people living here. Chemical fertilizers are used on 80% of Indian agricultural land, 8% land is under organic farming using compost and other non-conventional fertilizers, 12% land is completely untouched by fertilizers. The idea of transforming agriculture completely into organic overnight is not good. We have 12% land that is untouched by chemical fertilizers. That should be focused on first to expand the organic or natural farming practices. The food security of India needs fertilizer. This is also important for the economic security of the farmers. We accept that there is misuse and diversion of fertilizers, but the right quantity of fertilizer is necessary for the food security of India.
What kind of misuse are you referring to?
Arvind Chaudhary: For example, today urea is being sold at just 8% of its actual cost which means that 92% is the subsidy borne by the government. This causes the farmers to disproportionately administer urea in farms. The net result is that only 30% of urea is utilized by the crops and the rest 70% is added to the environment as pollution.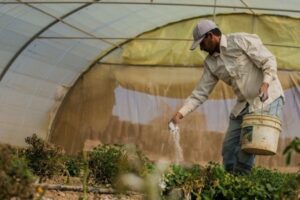 But is the industry not happy with the fact that when farmers demand more, the industry produces and sells fertilizers more? 
Arvind Chaudhary: Sustainability is everybody's case to avoid total decay of soil after 40-50 years. Soil also has a limit to bear the burden of excessive fertilizers. The ultimate solution lies in the awareness among farmers. If their requirement is less, the industry will produce less. States demand for fertilizers and in-fact fight for more fertilizers.
Why in the age of information and technology, awareness generation and behavioral change among farmers has been weak?
Arvind Chaudhary: Farmers have a problem. They wait for 4-6 months to harvest their crop which gets them income and adds to their purchasing power. If his harvest fails anyhow, his family bears the brunt. He doesn't have a back-up or support against this, leading even to farmer suicides in extreme cases. For the security of his crop, finances, and family, he thinks that more fertilizer in the soil means more protection to crops. If he has reasonable protection from failure of crops, he will use less fertilizer. Today, the government has asked all industry players that all their dealers should open Pradhan Mantri Kisan Samridhi Kendras to disseminate information related with good seeds, fertilizer use, pesticide use etc. among farmers at all levels. They all have a target given by the government.
Why are the efforts not visible on the ground if industry is taking such steps?
Arvind Chaudhary: The fertilizer industry is certainly supporting information dissemination through training and demonstrations. But, farmers' support is most necessary to bring the change. He is not giving time. Farmers in the South gather information and get educated about healthy farm practices. Soil testing is also more in the south and north yet to gain momentum at this end. Soil testing is a must for every farmer –it's the proper health check-up of the soil and the farmlands. Tenant farming has also hampered the health of our farmlands. A tenant is always insecure about his tenancy. There is no surety whether he will get the farm from the owner for next year also or not. Hence, he tries to extract maximum output from the farmland. In the process, he uses more fertilizer in the soil. The challenge is grave as about 40% of Indian land is under tenancy farming. Punjab is bearing more burnt of this as about 60% of its land is under tenancy farming.
What do you think can fix this problem at grass root level?
Arvind Chaudhary: The farmers of India are ready for change when they see the benefits of the change. Hence, the role of educated and progressive farmers becomes important today. They should come forward, adopt healthy practices and show results. Other farmers will follow them.
How is the fertilizer industry aligning in this quest for sustainability?
Arvind Chaudhary: The government has come up with the PM PRANAM Scheme to reduce the consumption of urea and DAP at least by 20% to reduce the subsidy burden and improve the natural condition of the soil. The fertilizer industries already have their individual programs to enhance sustainability of agriculture. All companies delve into awareness generation programs and on-field demonstrations. Industry has its own R&D and innovation to give fillip to sustainability. No urea or liquid urea is a direct outcome of this. Nutrients based fertilizers like zinc, boron, magnesium, calcium etc. are already under subsidy which farmers should take benefit of and reduce the use of urea and DAP.
(Visited 32 times, 1 visits today)