A Shower Filter That's Easy on Your Conscience and Promises Better Health
If you have a home with all the right mod cons, then you might wonder why you haven't got a shower filter from WaterScience that makes some pretty special promises.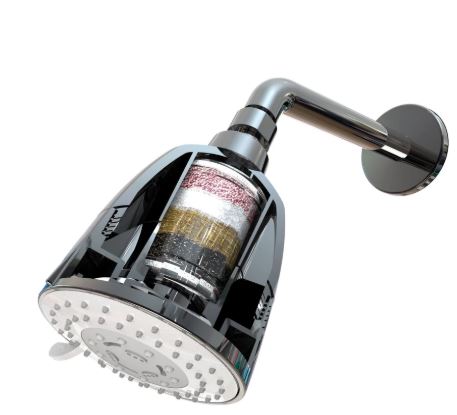 To A Healthier Bath
It was the idea of a shower filter that saves up to 70 percent water that got us interested in checking out the CLEO SFM-419 multi-flow shower filter. A product of Bengaluru-based WaterScience a firm focused on making water quality match expectations, this particular shower filter was a surprise in more ways than one.
Priced at a significant premium over comparable shower head filters, this shower head with a special filter makes some big promises. A 70 percent reduction in water consumption when used in mist mode (a nifty little lever on the shower head for this) and an unmatched ability to handle hard water with its 4-layer filtering system that also counters chlorine.
Doing all this is a  proprietary combination of Zeolites and hardness dispersal media. The firm uses patented KDF technology from KDF Fluid Treatment Inc., USA, to eliminate up to 95 percent of chlorine in the water.
This, WaterScience says, helps tackle a host of risks from poor quality water, be it hair fall or other dermatological problems. It's a claim that many users will take seriously as water quality has fallen significantly across regions in the country, especially with the fall in water tables frequently leading to more hard water entering the household water systems.
While that has led to a booming industry for purifying drinking water, the CLEO Shower filter is one of the early ones to target the bathwater that you use.
In an extended week-long usage of the filter in localities with very high TDS levels in the water, we received very specific inputs on the difference the shower filter has actually made. Both in terms of the visual difference, and in tests with deliberately chlorinated water.
While that makes a strong case to consider this, users need to consider the attention the filter will demand with the firm recommending a check and replacement every six months. At a price of Rs 2,695 for the initial buy on Amazon India, plus Rs 745 for the replacement cartridge every six months or so, its a real, recurring cost.
The saving grace? Both installation and replacement are not complicated at all with our users managing it after one look at the firm's video and manual. Also, the plumbers are impressed with the ease of installation and the operation.
More importantly, like many showerheads today, you might experience the best of this showerhead only with a shower pump, if you happen to be on a  floor that is close to the water tank. Both our users used it with a shower pump in place, as it turns out. There is a waterfall mode that is great fun but only when the pressure is good enough to make it work.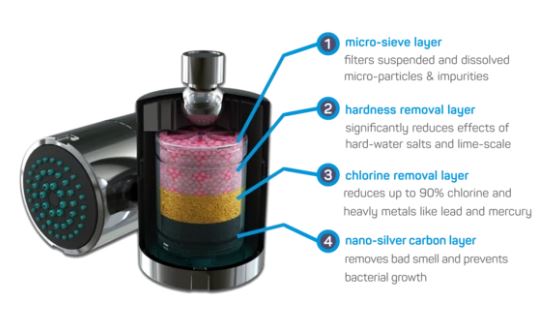 We believe the product has a market but you will need to wait a little for enough feedback to come in for the positive results to really make this an outright buy. But if you are already suffering from the ill effects of hard water and worse, you should consider this option to limit the damage before you go for much more expensive options to remedy it.
(Visited 947 times, 1 visits today)