Will Tax Sops Help in Faster Adoption of Electric Vehicles?
To encourage faster adoption of electric vehicles, the government has now made its intentions clear.
It often takes a tax break for an idea to be adopted. And if it is a substantial cut, then greater the force to get it past its inertial state.
With the announcement of a cut in GST rates on all electric vehicles and electric vehicle chargers to 5 percent from the existing 12 percent and 18 percent respectively effective from August 1, the government just made its biggest move to ensure faster adoption of electric vehicles in India.
Coupled with the announcement of income tax sops of up to Rs 1.5 lakh on interest paid and a total exemption benefit of Rs 2.5 lakh on loans taken to buy EVs, the intent of the government is now clear: encourage and incentivise manufacturing of EVs and setting up of the EV charging infrastructure to encourage faster adoption of EVs in India.
With aggressive targets set – only electric three-wheelers by 2023, electric two-wheelers by 2025 and 30 percent of all vehicles by 2030 – tax sops given and a favourable regulatory framework in place, India surely now sits on the cusp of a pivot towards EV.
With just 0.06 percent market share for electric cars in India against 2 percent in China and 39 percent in Norway according to data in the Economic Survey of 2019, India has more than one reason to push for an EV transition; from the need to use it to control pollution in its cities, to ensure it does not miss the EV manufacturing opportunity.
But is it that simple?
EV manufacturers have welcomed the move and have also now called for a similar reduction in GST on batteries powering the vehicles. They say that this is by far the biggest incentive the government has provided to encourage EVs and reduce the cost of ownership versus internal combustion engine powered vehicles.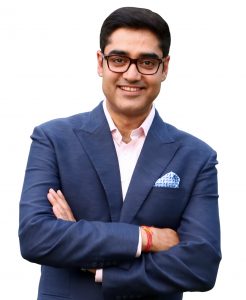 Manish Sharma, president and CEO, Panasonic India and South Asia, says "lack of a proper infrastructure has been a major impediment in ensuring wide scale adoption of EV's in India. The emphasis laid by the government to improve the electric mobility ecosystem in the country has seen yet another push with its decision to lower the GST rates. This will not only provide the necessary impetus to EV adoption but also facilitate in strengthening the EV charging infrastructure in the country".
As one of the world's premier EV battery manufacturers, Panasonic India must be pleased at the impending incentives for battery manufacturing too.
Many vehicle manufacturers have announced plans to speed up their progress, including Mahindra & Mahindra which already has a few electric vehicle models available for sale. The challenge, however, is in rapidly scaling up the charging infrastructure.
With many established companies and even a few start-ups now announcing tie-ups with oil marketing companies, town authorities and land-owning agencies; a coordinated and well-regulated mid-mile and last-mile efforts to ease range anxiety will do a lot of good in building confidence and encourage buying.
That said, it will still be some time before we see sales picking up in showrooms of EVs. And the biggest obstacle will of course be the price.
Though the running cost per kilometre of an EV is much lower than that of an internal combustion engine (ICE) powered vehicle, the upfront cost of buying an EV is higher as the cost of technology and batteries add up. At almost 40% of the cost of the vehicle, batteries make for a significant manufacturing opportunity as well as demand domestic production for long term security too.
In a price sensitive and mileage obsessed nation of car users, flaunting the biggest, slickest or the baddest car will come for a price. The tax breaks and the incentives will help bring the costs down but there will still be a factor that will hang: range anxiety for the price we pay. For with the focus on pushing down prices, Indians will need to learn to live with possibly lower vehicle travel range than usual.
A cheaper electric vehicle will have lesser range when compared with a pricier one as one of the biggest cost component of an EV is its batteries. Pricier the vehicle, better the range. As simple as that.
The manufacturers are well aware of this conundrum and the issue of range anxiety and Hyundai for one has just launched its Kona electric SUV with a claimed range of 452 kms. At Rs 25.30 lakh per piece, it does take care of the anxiety, with the high price.
With more new launches expected now, consumers soon will have a choice but perhaps the biggest change will come from a rapid move to EVs for public transport.
The announcements by various state governments on adding electric buses to their public transport fleet, including on some inter-state routes, augurs well for the environment. This week, Delhi's government will open tenders for 375 electric buses and in all, it plans to induct 1000 electric buses by early 2020. And 2000 eventually.
Earlier, the government's Faster Adoption and Manufacturing of (Hybrid &) Electric Vehicles in India) plan or FAME-II had pledged support with an allocation of Rs 10,000 crore to incentivise adoption of electric vehicles for commercial use. But last week, the government clarified in parliament that privately-owned electric 2-wheelers will also be covered under the scheme as a mass segment, spreading the scheme to a much wider pool of beneficiaries.
The government has now made its move. The industry has welcomed and accepted the challenge. It is now for the consumer to accept the benefits of the pivot to EV for larger good.
(Visited 201 times, 1 visits today)