PM Modi Inaugurates EverEnviro's BioCNG Plant in Indore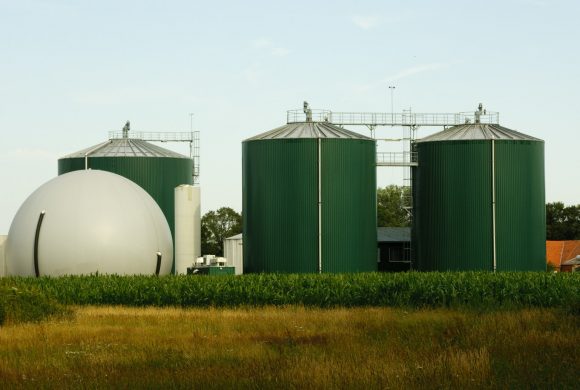 BIO CNG Pump Infrastructure
Environment services company EverEnviro's state-of-the-art BioCNG plant, located at Devguradiya, Indore, Madhya Pradesh, was recently inaugurated by PM Narendra Modi, the company has said.
The inauguration was also attended by Shivraj Singh Chauhan, Chief Minister, Madhya Pradesh, and Hardeep Singh Puri, Minister, Ministry of Housing & Urban Affairs, Government of India.
Through a collaboration with the Indore Municipal Corporation (IMC), EverEnviro Resource Management Pvt. Ltd. (EverEnviro) set up the BioCNG plant under a public-private partnership and based it on a zero-landfill model.
With a capacity of 550 tons per day, the plant is Asia's biggest Bio-CNG plant of its kind, which will produce 15000 + kg per day of Compressed Bio-Gas (CBG) along with 100 metric tons (MT) per day of high-quality fermented organic manure, using organic municipal solid waste as feedstock generated by the city of Indore, claims the company.
Parvez Umrigar, MD & CEO, EverEnviro, said, "This project, which falls under the PM's initiative of 'Waste-to-Wealth', will achieve the twin objectives of zero-waste and circular economy, pave the way for a sustainable future in the country and provide impetus to the government plans to set up 40,000 TPD BioCNG capacity in our country."
"Apart from pursuing more opportunities for similar municipal solid waste based projects, we at EverEnviro are also executing projects based on agro-waste streams in Punjab and U.P., which we expect to commission by March 2023. We will keep expanding our presence on a pan-India basis over the next two years," he added.
The project was set up in Indore as the residents of the city practice nearly 100% segregation of solid waste at the source, which is better than many developed countries. EverEnviro collected more than 200 samples of wet waste over 12 months, and the test results were in conformity.
The plant will mitigate 0.13 million tons of CO2 annually, and 20% of the total power requirement of the plant will be met through the captive solar power plant, the company stated.
Ever Enviro partnered with GPS Renewables for the technology & EPC works and had HDFC Bank as its banking partner.
(Visited 1,001 times, 1 visits today)