Power Ministry To Set Up National Mission On Biomass For Use In Thermal Power Plants
The decision comes in the backdrop of India's failure to push many of the most polluting coal fired thermal plants to upgrade their pollution control capabilities in time.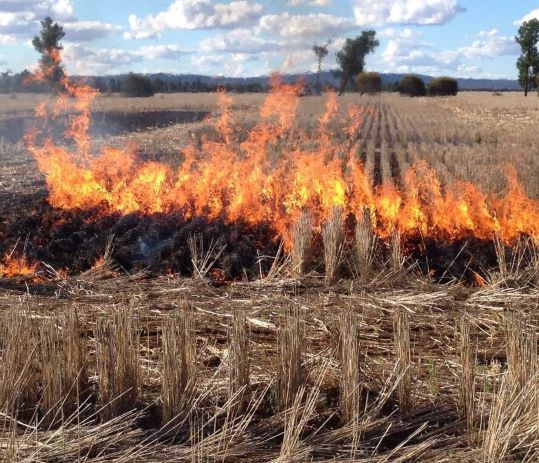 Amid Pollution Woes, CAQM Reviews Progress Of Ethanol Blending Program
The Ministry of Power, led by R.K.Singh, announced today that a 'National Mission on the use of Biomass in Coal-based Thermal Power Plants' will be set up so as to combat air pollution produced by farm stubble burning and reduce carbon footprints of thermal power generation.  While some coal plants have announced, and even tried using stubble pallets for thermal generation, a formal organised effort was awaited.   It remains to be seen if enough will be done this year before stubble burning picks up pave in October -November, when pollution levels from stubble smoke spike across North India.
The ministry believes that the mission would further support the planned energy transition in the country and help achieve  targets to move towards cleaner energy sources. It is also expected to contribute to the National Clean Air Programme (NCAP).
The 'National Mission on the use of Biomass in Coal-based Thermal Power Plants' will have the following objectives:
To increase the level of co-firing from present 5% to higher levels to have a larger share of carbon neutral power generation from the thermal power plants.
To take up R&D activity in boiler design to handle the higher amount of silica, alkalis in the biomass pellets.
To facilitate overcoming the constraints in supply chain of bio mass pellets and agro- residue and its transport upto to the power plants.
To consider regulatory issues in biomass co-firing.
The modalities of operation and structure of the Nation Mission are under finalization. It is being envisaged that the mission would have a Steering Committee headed by Secretary (Power) comprising of all stakeholders including representatives from Ministry of Petroleum & Natural Gas (MoPNG), Ministry of New & Renewable Energy (MNRE) etc. The Executive Committee would be headed by Member (Thermal), CEA. NTPC will play a larger role in providing logistic and infrastructure support in the proposed National Mission. The mission would have full time officers from CEA, NTPC, DVC and NLC or other participating organizations. The duration of proposed National Mission would be a minimum 5 years. The following Sub-Groups are also proposed to be formed under the mission:
Sub-Group 1 : to be responsible to carry out research on properties/ characteristics of biomass.
Sub-Group 2 : to carry out technical specification and safety aspects including research in boiler design etc. to handle the pilot project for higher amount of co-firing of biomass with coal in pulverized coal (PC) fired boilers.
Sub-Group 3: for resolving the issues of supply chain during the mission period and sensitization programme.
Sub-Group 4 : to select designated labs and certification bodies for testing of Agro-based biomass pellets and Municipal Solid Waste (MSW) pellets
Sub-Group 5: be formed on regulatory framework and economics of biomass co-firing in coal based Thermal power plants.
Multiple efforts to control the menace have come a cropper so far, and the most recent one is probably the union government's own committee that was set up to monitor and take action. Set up through an ordinance, the same was allowed to lapse after six months, with nothing to show for all the action and promises at the time of set up.
(Visited 303 times, 1 visits today)