Actions at Your City, Region and Your Level Can Support Climate Action- Report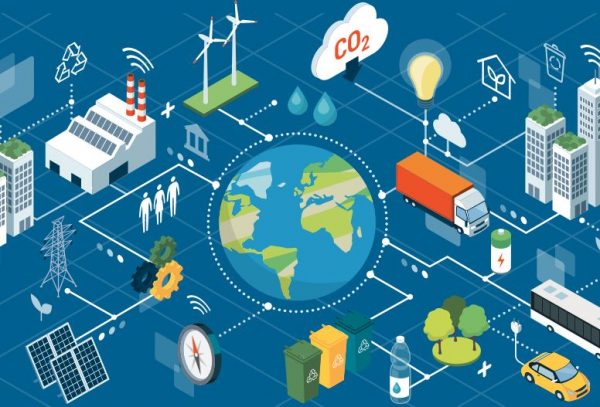 More Than A Government
A new report, Global climate action from Cities, Regions and Businesses, stresses that actions at these levels can make a critical impact on fighting global warming. These actions, which could focus on emissions, matter, at a time when many people propound the need for government-backed action, a very slow and difficult task at the best of times, over smaller, cumulative moves by cities and industry.
The report has been backed by New Climate Institute, Data-Driven Lab, PBL, German Development Institute/Deutsches Institut für Entwicklungspolitik (DIE), Blavatnik School of Government, and the University of Oxford.
It uses data available from close to  6,000 cities and regions that have made commitments to reduce GHG emissions and share supporting information that makes it possible to quantify their potential impact. The local and regional governments making these commitments represent populations that rival some of the world's largest countries: participating cities represent a collective population of 579 million – more than the combined population of the US and Brazil – while participating regions are home to approximately 514 million people, about four times the population of Japan.
Almost  1,500 companies that report quantifiable climate action commitments to CDP, representing a combined revenue of more than 20.5 trillion USD, the size of the US GDP, have also been considered for the impact of their actions.
More than 300 international cooperative initiatives (ICIs) – joint projects in which cities, regions, and business work together across borders, sometimes with national governments and international organisations – also facilitate climate action. The performance of 190 of these ICIs is also evaluated, whether initiatives have been taking appropriate steps to deliver their goals, and how this "output performance" has developed over the last six years.
thus, for India, individual commitments would bring down emissions to about 3,800 to 4,200 MtCO2e/year in 2030, 5.5% below the current national policy scenario projections and about 1,100 to 1,900 MtCO2e/year lower compared to the NDC target emission levels.
The results throw up some interesting findings. First, sub- and non-state climate action is helping some countries achieve or over-achieve their NDCs. Second, many countries could raise their NDC ambition by incorporating existing commitments by cities, regions and companies in their national climate policy formulation process. Third, the strengthened collaboration between national governments and sub-national and non-state actors together can contribute to sectoral transformations needed for a decarbonised society in line with 1.5°C. In fact, for a few economies such as the European Union and the United States that the emissions trajectories for "current policies plus initiatives' goals" scenarios are roughly consistent with net-zero CO2 or GHG emissions around mid-21st century.
India, with its nationally determined contribution (NDC), target to reduce its emissions intensity of GDP by 33% to 35% below 2005 levels by 2030, and also sets targets for non-fossil fuel energy and forest carbon stock. The latest assessments by New Climate Institute, PBL and IIASA indicate that India is likely to meet its unconditional NDC emissions intensity target with its current policies.
Thus, besides making a pitch for better backing forays to capture all the data from such localised actions, the report highlights how governments need to allow local actors to take their own measures, as these can make a bigger impact. California in the US and now New Delhi in India comes to mind, as state and a city respectively, that have taken measures that could provide a template to the rest of the country and region.
(Visited 268 times, 1 visits today)